See below for a list of recent ethnographies on language socialization, which will appeal to educators and students of anthropology, particularly at the undergraduate level, as well as to readers with a general interest in linguistic anthropology. These titles were suggested on the LINGANTH listserv by members of the Society for Linguistic Anthropology, and to make additional suggestions, please email: soclinganth@gmai.com or […]
Radio programs have recently celebrated a "new understanding" of the importance of preschool for success later in life. Related knowledge has been part of academic discussion for decades, but has had relatively little effect on how education is organized. To contribute to public understanding, I summarize Shirley Brice Heath's "What no bedtime story means" (1982).
Stuart Dunmore (U Edinburgh) introduces his research on the life trajectories of adults who were educated in Gaelic. He seeks to discover how such former students engage with the language today. This is the first in our series of graduate student guest posts.
By
Leila
on December 23, 2011
A Fork in the Chinese Road: Educating Tibetans in Tibetan? Susan D. Blum December 23, 2011 Earlier this month a Tibetan monk set himself on fire. It was the twelfth incidence of Tibetan self-immolation by a monk or nun since March, according to unverified but plausible reports. These acts of desperation continue a long line […]
By
Leila
on October 12, 2010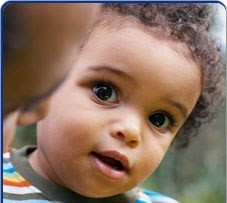 New York Times reviews the latest research on baby babbling:
http://www.nytimes.com/2010/10/12/health/12klass.html?src=me&ref=health
and an article on children's use of irony. Tape recording of naturally occurring speech, but not laboratory experiments, reveal even quite young children can understand irony.