By
Leila
on January 21, 2011
January 5, 2011 David S. Johnson, Division Chief Housing and Household Economic Statistics U.S. Census Bureau 4600 Silver Hill Road Washington, DC 20233 Dear Mr. Johnson, Thank you for your Dec 22, 2010 response to our May 27, 2010 letter concerning the Census Bureau's use of the term "linguistically isolated." Speaking on behalf of the [...]
Stephen Chrisomalis, Wayne State University
Recently, there has been a "Puzzle Moment" in the science section of the New York Times, with an eclectic mix of articles combining scientific pursuits with cognitive and linguistic play of various sorts. One that caught my eye is 'Math Puzzles' Oldest Ancestors Took Form on Egyptian Papyrus' by Pam Belluck, which is an account of the well-known Rhind Mathematical Papyrus. The RMP is an Egyptian mathematical text dating to around 1650 BCE, and is one of the most complete and systematic known accounts of ancient Egyptian mathematics.
By
Leila
on October 12, 2010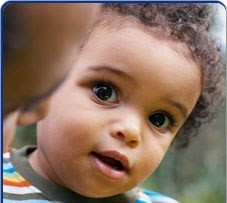 New York Times reviews the latest research on baby babbling:
http://www.nytimes.com/2010/10/12/health/12klass.html?src=me&ref=health
and an article on children's use of irony. Tape recording of naturally occurring speech, but not laboratory experiments, reveal even quite young children can understand irony.
By
kerim
on September 28, 2010
P. Kerim Friedman, NDHU Paul Chambers, a 27-year old accountant in training from South Yorkshire got fined £1,000 for posting the following text to Twitter last January after learning that Robin Hood airport was closed because of the snow: Crap! Robin Hood airport is closed. You've got a week and a bit to get your [...]
By
Leila
on September 20, 2010
Steven Black, UCSD
This morning (Sept. 20, 2010) while drinking my coffee I did a perfunctory survey of the news on Africa, only to be jolted out of my pre-coffee stupor by an article on cnn.com with the title, "Group: Use of 'Sub-Saharan Africa' Disparaging." This immediately concerned me. While I prefer to describe 'southern Africa' generally or 'South Africa' specifically, I myself have unquestioningly used the term 'sub-Saharan' in past work in order to indicate the boundary of Arabic-dominant cultural practices. Some academics prefer the (inevitably more bulky) phrase, "Africa south of the Sahara," but I wonder if this shift in terminology is really enough for the phrase to point to a different set of indexical meanings.
By
Leila
on September 19, 2010
Kathryn Woolard, SLA President In response to my original posting on this website, I received the following email message a few days ago from the author of the NYT article, Guy Deutscher, who was concerned that he inadvertently offended linguistic anthropologists. Because Dr. Deutscher asked me to share his message with anyone who might have [...]
By
kerim
on September 13, 2010
P. Kerim Friedman, NDHU In her now classic 1989 paper on language and political economy, Judith Irvine talked about situations where language doesn't merely index political and economic relations in the way that accent is linked to class in Shaw's "Pygmalion," but where speech acts are themselves a form of political and economic economic activity. [...]
By
Leila
on September 8, 2010
Reposted comment by Susan M. DiGiacomo John Tagliabue's New York Times article on the new Catalan law mandating the dubbing and/or subtitling of 50% of foreign films into Catalan ("Trumpeting Catalan on the Big Screen," March 10, 2010) contains a number of inaccuracies and tendentious arguments not easily recognized as such by the uninformed reader. [...]
Yesterday John McWhorter discussed the recent call by the DEA to hire "Ebonics translators" on Talk of the Nation. He did a good job describing his positions on translation and education, but his parting remarks on the nature of language variation were cut short. I presume to expand the description.
By
Leila
on September 2, 2010
Nice interview with Arika Okrent on her new book "In the Land of Invented Languages" including a good description of the Whorf Hypothesis and an in depth discussion of a variety of invented languages.