Archives by date
You are browsing the site archives by date.
By
Leila
on October 29, 2010
We are very pleased to announce the first of a series of new resource sites, Tools for Linguistic Anthropologists, a blog and archive for the latest information about audio, video, and other tools we use in our field: http://kit.linguisticanthropology.org/about/ The site currently includes articles by Mark Sicoli and Robin Shoaps and links to useful websites […]
Ellen F. Prince, Professor Emerita of Linguistics at the University of Pennsylvania, died in her home in Philadelphia on Sunday 24 October. The Linguistics Society of America (via an email to members) and Language Log have reproduced an announcement from the University of Pennsylvania. Although Professor Prince was not an anthropologist ― her work on […]
Ingrid Piller at Language on the Move looks and English-medium news coverage of German Chancellor Angela Merkel's recent declaration, "Multikulti ist absolut gescheitert." Piller says that the English language press largely seems to misunderstand the comments.
By
admin
on October 20, 2010
SLA is pleased to announce that the following 24 titles have been nominated and are eligible for the Edward Sapir Book Prize 2010.
My commute to my new job at Nagoya University this morning revealed that macarone is alive and well among Japanese taggers.
By
mark
on October 18, 2010
Mark Allen Peterson Miami University Circulation is the keyword of this year's meeting, and it appears in the title of several of the more than forty panels devoted to language at the meetings in New Orleans next month. There are eight language panels on Wednesday beginning at noon with "Time and Language among the Maya." […]
By
Leila
on October 12, 2010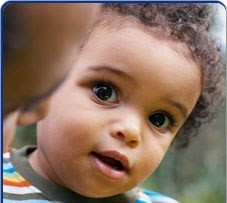 New York Times reviews the latest research on baby babbling:
http://www.nytimes.com/2010/10/12/health/12klass.html?src=me&ref=health
and an article on children's use of irony. Tape recording of naturally occurring speech, but not laboratory experiments, reveal even quite young children can understand irony.
2nd Call for papers 4th International Language in the Media Conference Language(?) in the Media(?): Rethinking the Field Monday 6th to Wednesday 8th June 2011 University of Limerick, Ireland Keynote speakers Mike Cormack (Sabhal Mòr Ostaigh, UK) Nikolas Coupland (Cardiff University, UK) Sari Pietikäinen (University of Jyväskylä, Finland) Kathryn Woolard (University of California, San Diego, […]
ISB8 – International Symposium on Bilingualism Oslo 2011 – Institutt for lingvistiske og nordiske studier. ISB8 will be hosted by The Department of Linguistics and Scandinavian Studies at the University of Oslo from June 15 to June 18, 2011. Time: Jun 15, 2011 – Jun 18, 2011 Add to calendar The University of Oslo celebrates […]
CALL FOR PAPERS: LANGUAGE DEATH, ENDANGERMENT, DOCUMENTATION AND REVITALIZATION 26th UWM Linguistics Symposium University of Wisconsin-Milwaukee Milwaukee, WI, USA October 20-22, 2011 ORGANIZING COMMITTEE Fred Eckman, Elena Mihas, Edith Moravcsik, Sally Noonan, Hamid Ouali, Bernard Perley, Gabriel Rei-Doval, Bozena Tieszen, Kathleen Wheatley DESCRIPTION In a globalized world where hundreds of languages are expected to become […]